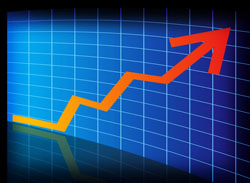 If any more proof was needed that independent developers can succeed with Android apps, the Amazon Appstore is doing its best to provide it.
Last week, Amazon contacted me to indicate that they were interested in running a promotion for my Android app.  I was pleased, and somewhat excited.
What I did not expect, however, was to skyrocket up to the #1 position for paid apps in the Amazon Appstore.  Over the last three days, Droid Secret Tips Pro has been at the #2 position, with about a 12 hour period where it was the #1 app in the top 100 paid apps.
Dissenting opinions
I'm well aware that several Android developers have been upset with Amazon lately – and with good reason.  Despite every indication that they would be successful and make a good profit, they got a few surprises.
Such as not getting paid for any of the downloads while being a Free App of the Day.
I had indicated suspicions of this in my Android Market Alternatives report, but the recent flurry of news confirms it – Amazon does not pay developers for any of the downloads the day it is a Free App of the Day.  So, as a consumer, don't think you're helping the developer out by downloading an app on the free day.
Another point of disagreement that has caused developers to publicly decry Amazon Appstore policy is that they can choose the price of your Android apps, which can reduce your take-home for each sale.  More on this later, though.
Hope for smaller developers
Despite the potential downsides, I now see Amazon as another great tool for independent developers to make a name for themselves.
Obviously, my opinion is tainted by my own recent success.  I don't know how long my app will remain in the top rankings, but at this point I have now seen first-hand the power of Amazons marketing prowess.  I did my own marketing during this period but I have to hand the majority of the credit to Amazon.
Amazon decided to discount and promote my app, and within days I saw a ten-fold increase in daily app downloads.  I think that the rapid rise should give hope to small developers who didn't hit a homerun the first time they stepped to the plate.
I have not experienced this kind of rapid change on the Android Market.
Sometimes it's a matter of setting a solid foundation, and being ready when opportunity arrives.
Discounts and increased profits
As I discussed in my review of the Amazon Appstore, Amazon has the ability to adjust your app price.  They will pay you the higher of 70% of the sales price, or 20% of list price.
Basically, unless your app is $5 or higher, the 20% isn't as relevant as the 70% figure.  You'll get half as much when the app goes on sale for half price.
Don't be overly concerned, though – Amazon is out to make money.  They don't seem to reduce prices below $0.99, except for the Free App of the day.  They reduce the prices to sell more, which means your overall revenue should be higher.
A surprise about ranking
As for the free app of the day, there's one myth to dispel – that the massive download count will increase your ranking and keep your app a top-seller.  If that was the case, no app could ever make it to the top 100 without being a Free App of the Day.  Those download counts are in the tens or hundreds of thousands – there's no competition.
Instead, the top 100 is based on actual sales.  So, don't be concerned about competing with all of the current and past Free App of the Day apps.  You just need exposure and downloads.
Future plans
I'll be updating the Android Market Alternatives report with more guidance on working the Amazon Appstore and other Android app markets to your advantage.
And if you haven't released your app yet, be sure to start with the Android Income Powerstart Guide for start-to-finish on making a profitable Android app.