It will be a few more days before the next Android Alternate Market Review post, as I've been busy with two things:  updating the Android Market Alternatives report (which contains all of the market reviews), and releasing version 2.0 of Droid Secret Tips, which includes a complete Spanish translation as well as a number of other enhancements.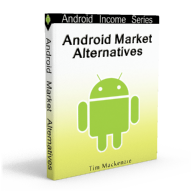 The updates to the Android Market Alternatives report include a new step-by-step action plan for starting out, to make it easier to take those first steps right away and earn more money.  I've also added a 30-day money back guarantee, because I'm certain that the report will be immensely helpful to you.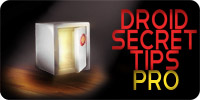 After the release of Droid Secret Tips and Droid Secret Tips Pro, I hope to be able to provide some information on the results of adding a new language to an existing app.  This is a complete translation of a very text-intensive app, not just a translation of the description or the menu names.  I'll be evaluating the performance not just using the Android Market statistics, but also the performance in other app markets (particularly those that are stronger in Europe and have Spanish-specific app browser clients).
Some of these results will be new posts here on this blog, and some will only be available to subscribers to the free newsletter, so stay tuned and sign up!