Deploying your first app or game to Google's Android Market (Google Play) can be a daunting thing.  There are a lot of hoops to jump through that may be unfamiliar.
More than that, however, it can be frustrating.  When you get almost all of the way through just to find that there is one more thing that you don't have ready, you might feel like your prize has been yanked away yet again.
Google made a few important changes in early 2011 to the required (and optional) assets to release your app. Have you prepared your main icon graphic in the right size?  It won't look good if you just scale up the launcher icon from a small size.
To avoid these problems, I created a template for myself to make sure that I had all of the needed assets at my fingertips when I release my app.
That means that when I go to release an app for the first time, it takes just a few minutes, and then my app is live!
I have pulled that template into a checklist for you here.  The Android Market Deployment Worksheet for Google Play includes:
All of the graphic and video assets (required and optional)
All of the text fields (you can enter your text directly into the PDF and save it)
Image counts, dimensions, and formats
Recommended "safe limits" for making images display properly
Text field size limits
Additional fields/options that you must decide on and fill in
After completing this worksheet, you'll be prepared to quickly release your app on the Android Market without surprises.
The Android Market Deployment Worksheet for Google Play gets you through all of the assets needed to release your app or game on the Google Play.  With specific resolutions and other information shown, you'll be sure to have everything you need to give your app a successful launch.
That's why I also include this worksheet in the Android Income Powerstart Guide.
Save yourself frustrations and deploy your app on time!


Don't get stuck while trying to release your Android app – have everything you need prepared in advance and watch everything go smoothly!
Mistakes can cost you time and money.  The price of this worksheet will more than be made up for with the value of your time saved, as well as the additional income from getting your app deployed right!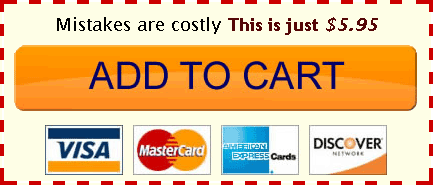 Purchase using any major Credit Card through PayPal or Google Checkout. Shopping cart and download are provided by e-junkie.com.
I'm fully confident that this worksheet will be of immense help to you.  However, if you aren't 100% satisfied, I'll refund your purchase within 30 days.  There's no risk to try it!