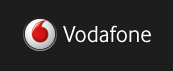 Vodafone's giant European subscriber base makes their Android app market attractive for developers looking to gain some international exposure for their Android apps.  This review covers the developer experience of working with Vodafone's developer site.
I recently signed up to release native Android apps on Vodafone's distribution channel.  However, as I will discuss below, I haven't completed that yet.  The effort required to distribute through Vodafone has greatly affected my opinion of how worthwhile it is.
Update:  This app market is now closed.
Android Alternate Market Review Series
This article is in the Android Alternate Market Review series, where I continue to cover Android app markets that may be of interest to independent Android developers and distributors.
If you're having trouble deciding on what Android markets to deploy your app or game to, check out the Android Market Alternatives for the complete set of research including dozens of reviews and step-by-step recommendations for where to deploy your app for maximum exposure.
Also check out some of my other recent Android app market reviews:
Another curated Android app market
Like the Amazon Appstore, the Vodafone app market is curated.  Apps are tested by their QA team before being released, which they say can take up to 10 days.  In my experience it is shorter than that, however.
Also like Amazon, Vodafone requires all in-app linking to be within their store.  That sounds fine, except that they don't ever share how exactly that linking works.  To get around that, I created a version of my app with no linking at all.  However, they still rejected it because a text box indicated that they should look at another app store!
I'll resubmit with more changes soon and hopefully will have more information to report.
October Update:  Still working on getting an app in…
Vodafone Android market features
Vodafone is active in Europe, and they report distribution is live in UK, DE, ES, IT, PT, IE, NL, GR and RU with more markets 'coming in 2011'.
For paid apps, they offer a 70/30 revenue split
There doesn't appear to be a payout threshold – Vodafone documentation says that they directly transfer funds to your account after monthly carrier billing.
No third-party in-app billing allowed
They offer a cloud-based free testing service – on real devices: developer.vodafone.com/develop-apps/test/
The last feature, the cloud-based device testing looks interesting.  I think it could be very useful, particularly for developers that don't have access to very many devices (who among us actually has a huge collection of Android devices?).
While the payment split is fairly standard, the payout timeframe is very good if they actually process payouts that quickly.  The only other app store promising that quick of a turnaround is the Android Market.
Drawbacks to Vodafone's developer site
While Vodafone tags their developer site as 'beta', it's the new use of the term – a live product that might have lots of bugs.  A few things frustrated me:
Deployment is frustrating– they use non-standard image requirements

Sizes are strange, so it requires some time to reformat images into sizes that don't make sense at all.
App icon is required be squared and not have rounded corners

QA will reject the app if there is any external linking or other issues.  The QA Checklist: developer.vodafone.com/develop-apps/android/android-qa-checklist/
Update 10-18-2011 – They revamped the deployment process.  Now Games and Apps have different requirements.  Games, at least, require only standard sized images.  Apps still require some smaller images, but there are no more odd-sized promo images.
Obviously the effort to deploy may be well worth it, but I just don't know yet.
Final thoughts on Vodafone
I am updating the Android Market Alternatives report with more details on this market, as well as updating the included Appstore Deployment Assets spreadsheet with details on the sizes and types of images.  It was a pain to figure out what they really needed (not always what they indicated) and creating those image assets.
I think Vodafone would be an important tool in your arsenal if you are primarily looking for international exposure, or are specifically targeting a country that they are strong in.
After all that frustration, I'm still not sure about Vodafone.  I have to release a version of my app that makes no reference to other Android app markets. I will update my suggestions here once I'm on the market and see my download rates.  However, for now I can't say for sure if Vodafone is worth your time.
Update 2012-8:  I took the effort to get one of my apps through their QA process.  It took a week or so before any data showed up, but the downloads look abysmal so far.  These numbers are "estimates", so I'll have to see the real numbers at month end.
Update 2012-8: Vodafone is updating their interface again, and no new apps can be submitted from September 3rd, 2012 until late October 2012.  Hopefully the new interface is easier to use.
Update 2012-10: Vodafone is closing their AppSelect app store as of November 21, 2012,  "In light of the number and variety of application stores already available to our customers".  My download count over the last few months has been 821 for an app that has over 30k downloads on Google Play.  That's well below my 5% baseline threshold, so… I won't really miss Vodafone's app store.
– – – –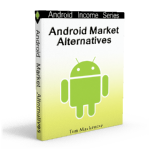 Not the app store you were looking for? For access to all of my reviews of Android app stores and markets, check out the Android Market Alternatives report.  It covers dozens of Android app markets in detail, with recommendations on the top ones to spend your time and effort on.