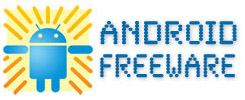 You want your Android app to be seen as much as possible, and AndroidFreeware.net is a good Android app market to include in your arsenal.  This review of Android Freeware will give you the info you need to decide if it is right for you.
As the name implies, AndroidFreeware just handles free apps.  If your app is free and/or ad-supported, then this is a great option for you!  Read on for my review of AndroidFreeware.net.
By the way, do not confuse this with AndroidFreeware.com, which just redirects to www.freewarelovers.com/android.  I'll do a review on that site just as soon as their submission process actually works…
Android Alternate Market Review Series
This article is in the Android Alternate Market Review series, where I continue to cover Android app markets that may be of interest to independent Android developers and distributors.
If you're having trouble deciding on what Android markets to deploy your app or game to, check out the Android Market Alternatives for the complete set of research including dozens of reviews and step-by-step recommendations for where to deploy your app for maximum exposure.
Also check out some of my other recent Android app market reviews:
Android Freeware
It's hard to complain about AndroidFreeware.net.  This market fits my key criteria for an Android app market:
App submission is available in English
Download counts are shown when you log in to view your apps
There are no fees or any real hurdles to deploying your app
The app submission process is quick and painless.
I usually consider payout thresholds for app markets, but that doesn't apply here.
Also, this app store has a mobile app version of their store, which is generally necessary to have much of a user base and get reasonable download counts.
Looking good so far!

Submitting your app to AndroidFreeware.net
First, create an account and verify it.  Then log in and go to the 'developer section'.
With me so far?  Great, let's submit the app.

Click on "Add Freeware" on the left and you'll see the single-page submission form.  That's a relief when compared to some Android app stores I've dealt with that apparently have never heard the term "workflow".
You'll need:
App title
Software version (just one decimal point, e.g 1.0 not 1.0.0)
Short Summary (no HTML, 200 char max)
Full description (some HTML) allowed
Requirements (Android OS version requirements and screen size)
App Icon (64×64)
Images 2 & 3 (to be shown directly below the app description)
Download link(Direct link to .apk file or Android Market link)
Tags
You can also submit your .apk, which allows them to serve your app directly.
That's it!  Click submit and it's done.  If you saved all of your deployment assets in one place, it should be a snap to come up with these text descriptions and images.
After submitting your app, AndroidFreeware can take up to a day to approve your submission.  In my experience, it hasn't taken longer than that for either new app submissions or updates.  That's good, considering some of the major frustrations I've had with certain curated Android app stores.
My experiences
I was pleasantly surprised that my apps immediately showed a healthy download count – in fact, my newest app showed more downloads than the main Android Market!  However, I suspect that some of those downloads are simply referrals to the main Android Market page, which may or may not have resulted in my app being installed.
Either way, I'm pleased that my app gets additional exposure with very little effort on my part.  I have added AndroidFreeware.net to my deployment list for all free Android apps I develop.  It's not a replacement for the other Android app stores, but it is another tool in my toolbox!
– – – –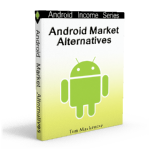 Hungry for info on more Android app stores?  For access to all of my reviews of Android app stores and markets, check out the Android Market Alternatives report.  It covers dozens of Android app markets in detail, with recommendations on the top ones to spend your time and effort on.